Hey,
Happy Sunday to you. I am off to the Gym this morning - good way to earn the right of sitting on my butt for 12hrs watching NFL!
My Black Friday Haul was amazing, especially from Studio Calico which had the best sale ever and so I was able to acquire a lot of things that I have been lusting after for a while.
This stamp set (
Large Sentiments by Hello Forever
) caught my eye a while back, as I figured it would be mad fun to colour and stamp all the fun little dots / stripes.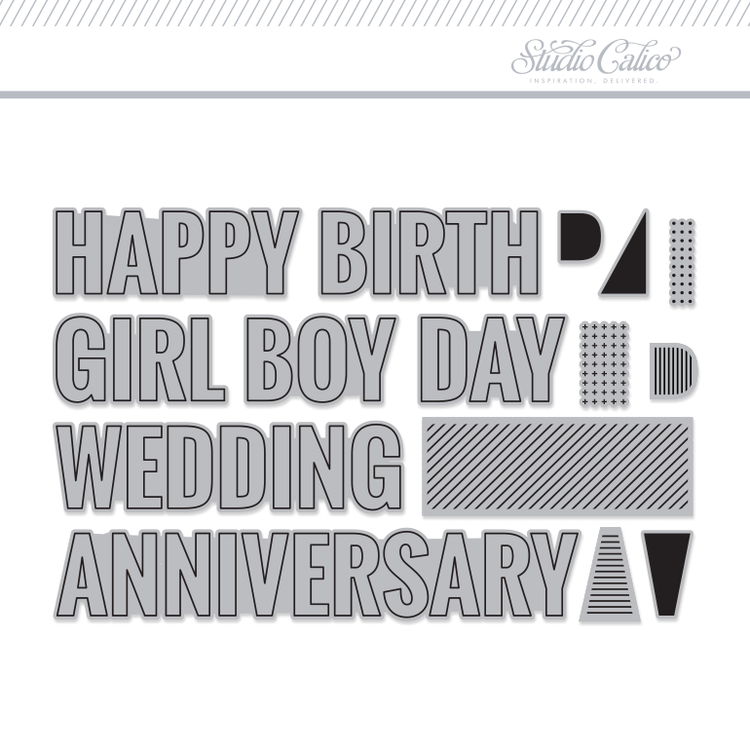 As you can see from my photo, I went with Happy Birthday for my first road test of the set.
I watercoloured the words and then used contrasting inks to stamp the dots. I love it, it is so fun and clever.
I am going to try anniversary cards next and I was thinking about stamping onto a coloured paper and then adding dots..so many possibilities.
Cx