Hey,
Sorry, just realised that the title of my post might be mis-leading.... no freebies,just me playing with freebies :)
In the UK our craft magazines come with a freebie every month, stamps, dies, papers, etc.
Generally it is a great way to increase the variety in your stash and not spend a great deal of money.
On my last trip home, I went craft magazine crazy, as all the freebies were so great.
JT
and I had the same idea - she bought me the magazine that had these stamps on -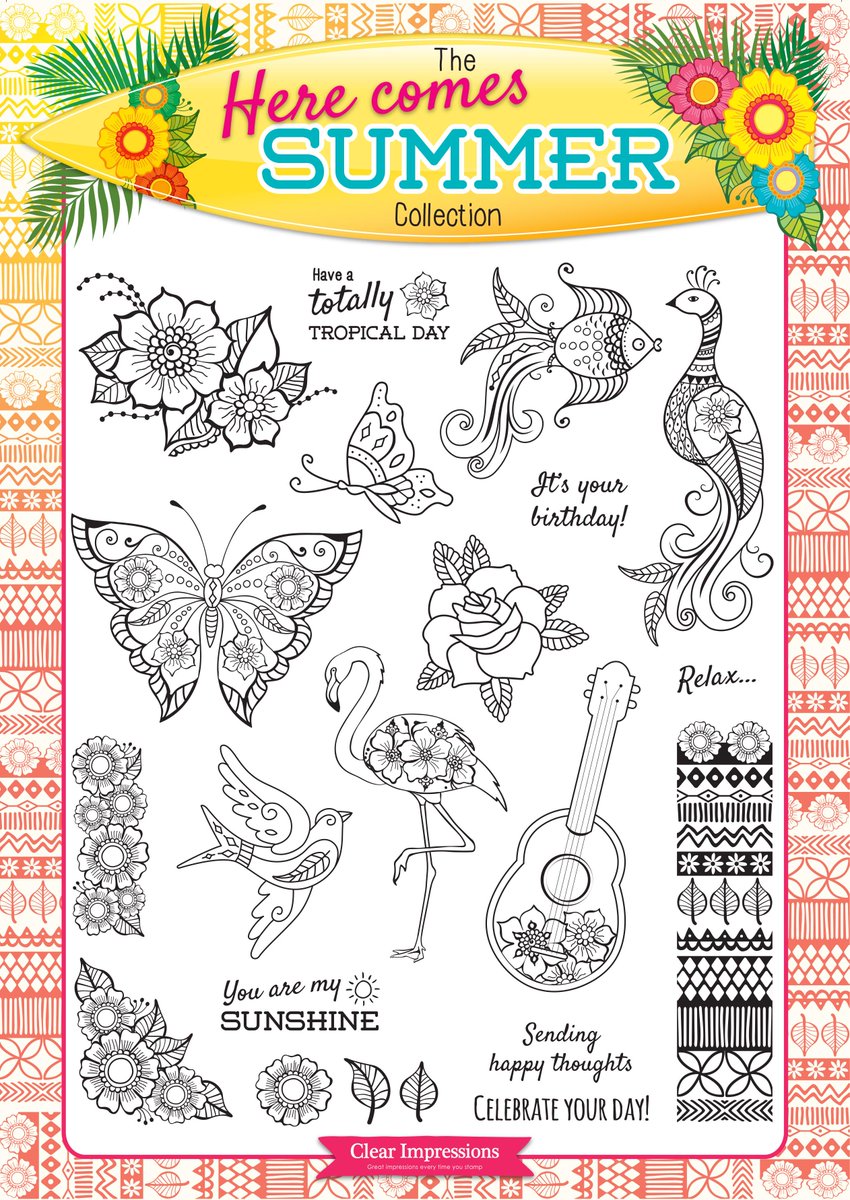 But I had already bought it LOL, so Ma got a gift to bolster her fledgling craft kit.
The main card today uses the peacock from this set and I actually stamped and coloured this in JT's craft room when I was
snooping
staying at her house.
It is the first time I have tried adding a thin colour halo around a stamped image and I love the result. The whole thing was coloured with Distress Inks and an aqua brush.
Next up is a card made using a fan stamp from this set -
I decided it would be fun to use the fan to make a background. I really like the end result.
Once again coloured using Distress Inks and an aquabrush. Big fan of this technique.
I love freebies..especially when the stamps are as gorgeous as these ones.
Cx